Jacob Schuetze, CPA, CIA, CISA
Shareholder, Audit and Advisory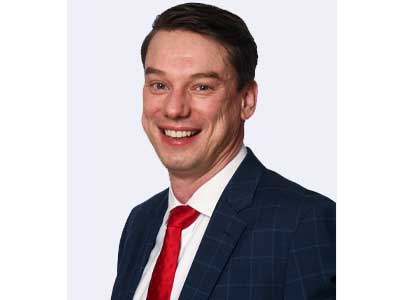 Education
Bachelor of Business Administration in Finance and Accounting, The University of North Alabama
Jacob Schuetze is a shareholder in LBMC's audit division. He focuses on two audit services which include financial statement audits and risk-based audits with an emphasis on internal control over financial reporting. He works closely with clients on financial statement audit and other attest services primarily covering the following segments:
Financial services, including insurance, investment companies, and other financial services
Real estate
Healthcare
Jacob also works closely with clients providing the following risk-based audit services:
System and organization control (SOC) audits
Internal audits
Sarbanes-Oxley compliance and Sarbanes-Oxley readiness assistance
Other internal control over financial reporting assessments
Jacob's expansive expertise on generally accepted accounting principles (GAAP) and National Association of Insurance Commissioners (NAIC) financial reporting requirements, accounting processes and information technology systems provides for a well-rounded understanding of his clients and their operations.
Jacob joined LBMC in 2014 as an auditor, after previously working as a legislative auditor for Tennessee Comptroller of the Treasury.
Jacob is a member of AICPA, TSCPA, ISACA and IIA.
He is originally from Berlin, Germany and is fluent in German.
Certifications: Certified Public Accountant (CPA), Certified Internal Auditor (CIA), Certified Information Systems Auditor (CISA)