Kenneth Sims
Chief Delivery Officer of Business Applications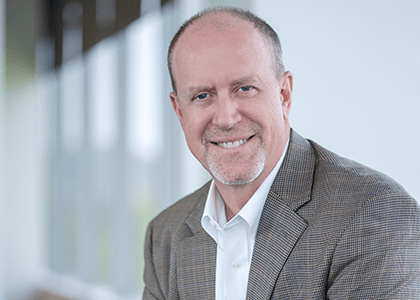 Education
Bachelor of Science Degree in Computer Science from David Lipscomb University
Project Management Institute , Certified Project Management Professional
Kenneth Sims is the Vice President of Business Systems for LBMC Technology Solutions.
As the leader of experts for LBMC's financial, ERP, and CRM software solutions Kenneth can provide your company with the best of the best business system solution. He has been with LBMC Technology Solutions since 2002 and comes equipped with over 30 years of experience in business system solutions.
Since joining LBMC, Kenneth led the development of standard systems life cycle and project management methodologies for the consulting teams and was responsible for leading the companies large strategic consulting projects. In 2007, Kenneth was selected to lead LBMC's Dynamics ERP and CRM practice and in 2011 was given the opportunity to also lead the team responsible for Sage Intacct.
Prior to joining LBMC in 2002, Kenneth spent 12 years with Electronic Data Systems both as a System Engineer and Manager working on both mainframe and client/server multi-million-dollar maintenance and development projects. He successfully completed EDS's technical, leadership, and project management development programs, which supported his rapid growth in leadership and responsibility within the EDS Health Care System Services team. He was the Systems Manager for EDS's TennCare account responsible for 30+ programmers, Business Analysts, and Quality Assurance personnel who supported the day-to-day business operations of Tennessee State's Medicaid program.
For 4 years Kenneth served as the V.P. of Operations of the Greystone Group, a company that provided accounting and satellite tracking solutions to small independent trucking companies in the transportation industry.