Paul Demastus, CPA, CIA, CFSA, CFE, CFF, CISA
Shareholder, Audit and Advisory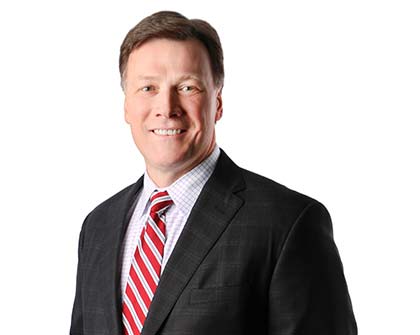 Education
University of Alabama, Master of Science in Human Environmental Sciences
University of North Alabama, Bachelor of Science with concentration in Accounting; Master of Business Administration
Paul W. Demastus is a Shareholder in the Audit & Advisory practice of LBMC, PC. He joined LBMC in 2003.
Paul focuses on two client service areas at LBMC. He focuses on risk-based audit services, including internal audit services, Sarbanes-Oxley readiness assistance, and system and organization control (SOC) audits. Paul also focuses on financial statement audits and other attest services for financial services companies, including insurance companies, investment companies, and other financial services companies. Paul's dual focus provides for a well-rounded view of his clients and their operations.
Paul has over 25 years of experience working with public and private companies of various sizes and complexities in providing attest and risk-based audit services.
The industries in which Paul has worked primarily include the financial services, healthcare and transportation industries, but also extends to other service companies.
Prior to joining LBMC, Paul served as the Compliance Officer for CIGNA HealthCare Medicare Administration, a Medicare Part B and Durable Medical Equipment contractor for the Federal Government. In that role, he was responsible for helping to ensure company compliance with a Corporate Integrity Agreement, a compliance plan mandated by the Federal Government, as well as various other Government regulations. In addition, Paul was responsible for the company's internal audit function.
Paul also served as a Manager in the Business Risk Consulting & Assurance practice for Arthur Andersen, LLP. In this role, he was primarily responsible for managing internal audit outsourcing and forensic accounting engagements for the firm's clients. His primary clients were in the financial services and healthcare industries.
Certifications
Certified Public Accountant (CPA)
Certified Internal Auditor (CIA)
Certified Financial Services Auditor (CFSA)
Certified Fraud Examiner (CFE)
Certified in Financial Forensics (CFF)
Certified Information Systems Auditor (CISA)