Suzanne Reed
Chief Marketing Officer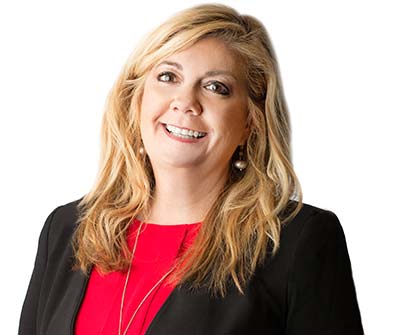 Education
Mississippi State University, Master of Business Administration in Management & Marketing
Western Kentucky University, Bachelor of Science in Management
Suzanne has more than 25 years of experience in the financial services, professional services, and payments industry.
Suzanne is a marketing strategist leader with a proven track record of enhancing brand equity, revenue and market share. She champions growth by using an integrated approach to marketing and sales that produces profitable results. An innovative entrepreneur, Suzanne has created new lines of business, new processes, groundbreaking policies and procedures for profit as well as not for profit organizations. Inquisitive from birth, she believes in challenging herself and those around her and continually striving to be better.
Experience
Suzanne's career started in financial services with a large regional bank in their management training program where she was exposed to the financial services world. Over her career, she has worked for many widely known firms both in Nashville and nationally such as AIG, Deutsche Bank, and Regions. She has been exposed to all sides of professional services through her career in managing client service teams, providing internal consulting and building teams to drive aggressive growth through mergers, acquisitions and organic client acquisition.
Her approach to marketing has always been a combination of science and art. Data analytics and creative license, as learned in her early career, have allowed her to guide many successful projects and campaigns. Her reputation is one of a "Jill of all Trades," because she is able to opine on the operations of a company as well as the financials to help achieve the best results, whether it is establishing new sales processes, procedures, or helping operations create more client-friendly procedures. Because of this, Suzanne's reach has typically been much more holistic than the typical marketer. In today's highly integrated world of technology and marketing, she embraces the role of Marketing Technologist to create a blend of the sciences and the arts to create sustainable growth strategies in the high touch traditional client relationship world as well as in the digital world.
Outside the Office
Born in Florida, Suzanne has lived across the Southeast but has called Franklin home since 1991.
A music lover, she remains loyal to her Southern roots and listens to anything and everything country. When not in the office, Suzanne enjoys reading, learning, the beach, and spending time with her husband and their two children, Abbey and Garrison.
NBJ Women of Influence – 2018
Adjunct Professor at Vanderbilt University and Belmont University
USF Digital Board Member
4WORD – Nashville Inaugural Leadership Team and mentor/mentee
Nashville American Marketing Association – B2B Committee member
Juvenile Diabetes Research Foundation – Board Member and past Gala Chair
Oasis Center – Current Supporter and past Board Member and past Gala Event Director/Strategic Planning & Finance Committee/Volunteer
There's a way to do it better - find it.
Thomas A. Edison