Tammy Wolcott
President/CEO, Procurement Solutions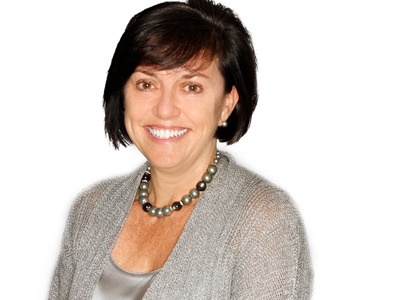 Education
University of Tennessee, Knoxville, BS in Accounting
Tammy Wolcott is the President and CEO of LBMC Procurement Solutions, LLC.
LBMC Procurement Solutions is a spin-off of W Squared that provides clients with an opportunity to participate in a boutique GPO (group purchasing organization) for shared savings and to utilize a fractional procurement team who garner better pricing, better spend control and better customer service in purchasing goods and services for their individual client companies.
Tammy co-founded W Squared in 2005 and became a part of the LBMC family of companies with the acquisition of W Squared in 2017. W Squared leveraged scalable systems, people, and processes typically in place for large companies in a fractional outsourced model for small to medium-sized businesses. Acting first as Chief Operating Officer and then Chief Executive Officer, she grew the company across all lines of business: Finance & Accounting, Technology, Human Resources and Procurement. W Squared acted as the corporate back office for many businesses in the Nashville community and across the country. Currently W Squared provides outsourced Accounting services, and Tammy serves in an advisory role for the organization.
Prior to founding W Squared, Tammy was Vice President, Corporate Controller, and Treasurer of I-Trax, Inc., formerly CHD Meridian Healthcare. During her six years with the company, she was responsible for all aspects of the corporate finance function, including consolidation of 36 legal entities, management of all required reporting for senior lenders, oversight of centralized payroll for 1,800 employees, and management of the company's cash concentration and investment strategies. Tammy was also responsible for establishing both internal management reports and external public reports to comply with SEC guidelines and a review of internal controls and processes to comply with the Sarbanes-Oxley Act.
Prior to joining CHD Meridian Healthcare, Tammy was employed as National Director of Human Resources and as Assistant Controller for Surgical Care Affiliates, Inc. As part of the early management team, she assisted in growing the company from 3 to 60 surgery centers. During her nine-year tenure, she provided standardization of the accounting process and training for business managers, developed a consolidated cash management program through a major bank, and created a national benefits program for 1,500 employees.
A Nashville native, Tammy graduated from the Harpeth Hall School, attended the University of North Carolina–Chapel Hill and received her BS in Accounting from the University of Tennessee. She has served on the Board of the Nashville Healthcare Council, the Board of Visitors for the Lipscomb University College of Business, the Harpeth Hall School Board of Trustees and has been a presenter/panelist at business and start-up company forums with the Nashville Entrepreneur Center, Smart Business Dealmakers, the Social Enterprise Alliance, Baker Donelson, Vanderbilt University Owen Graduate School of Management and Lipscomb University College of Business.